Summary: mainly non-violent protests continue almost daily. Government hot and cold. Major peace agreement for CAR initialled in Khartoum.
Protests in Sudan against economic hardship and calling for a change of government, which began in December (our postings of 10 and 21 January), continue almost on a daily basis. The number killed, over 20 a month ago, has risen to 30 according to the government, at least 45 according to human rights groups. The government response has been a mixture of hard and soft.
On 30 January the army, which protesters had been inviting to support them, issued a statement that it would not allow the state to collapse. After Friday prayers on 1 February hundreds of protesters in Omdurman chanting "Down, that's it" were dispersed with teargas. On 2 February the Prime Minister Mu'tazz Musa told reporters the demands of the protesters were legitimate and must be respected and on 4 February the defence minister said young people caught up in the disturbance had "reasonable ambition"; events "showed the need to reshape political entities, parties and armed movements of the political scene with a different mindset than before."
Teargas was again used on 5 February to disperse some 200 lawyers calling for the release of detained activists, a week after the ministry of information had said detained demonstrators were to be released but none had been; Human Rights Watch described the tactic as "a game of catch and release". There were no reports of casualties. Also 5 February there were reports that journalists had been interrogated or summoned by the security service following the publication of leaflets supporting the protests. Today 7 February President Bashir promised to release detained journalists, saying most protesters were young and had been driven to the streets by high prices and limited jobs, a dramatic contrast to his previous demand for the "rats to go back to their holes".
Against the background of protests there has been a considerable amount of international activity. On 23 January Bashir visited Qatar; the Amir had expressed support for Sudan when the troubles began in December. On 27 January he visited Cairo. Speaking alongside President Sisi he said "We do not claim there is no problem, but it is not of the size or dimensions that some of the media portray… This is an attempt to copy the Arab Spring in Sudan, these are the same slogans and appeals and the very wide use of social media sites." On 31 January he announced that he was reopening the border with Eritrea which had been closed for a year. On 5 February Vice President Kibir visited Uganda, going on to Kenya.
Much more important, following 10 days of peace talks in Khartoum a peace agreement between the Central African Republic and rebel groups was initialled in Khartoum on 5 February before final signature in Bangui yesterday 6 February.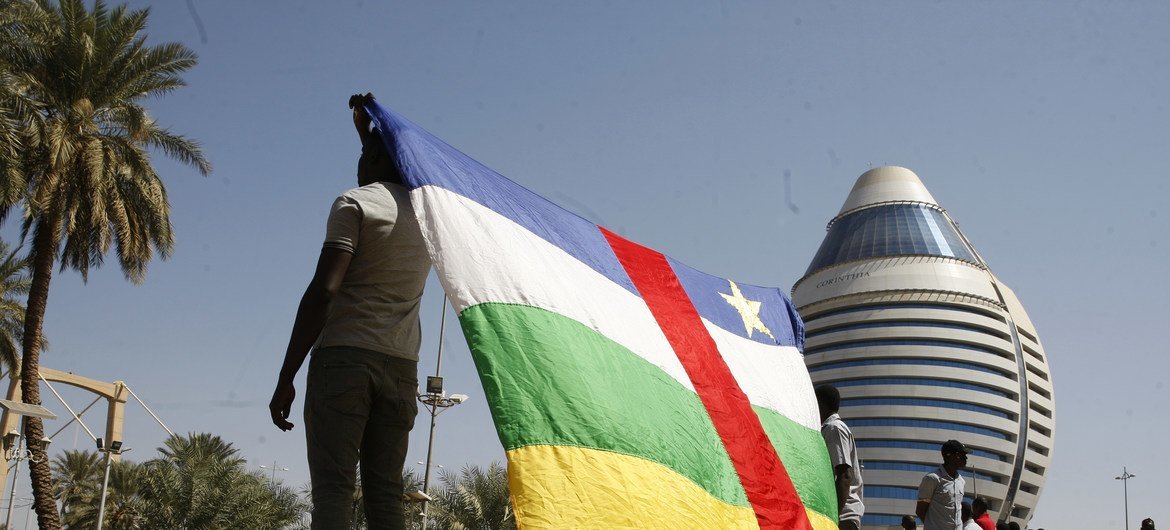 Writing in the Washington Post (behind a pay wall) on 5 February David Ottaway also refers to the Arab Spring, but makes a more detailed comparison between the present disturbances and those which brought down President Numairi in 1985, with the difference that Numairi's biggest problem was the civil war with the south, while a big part of Bashir's problem is the loss of oil revenues following the independence of South Sudan in 2011. But the "detonator" is the same, the price of bread, fuel and other essentials, and the protest is again led by doctors, lawyers, professors, civil servants, students and the jobless using the same non-violent tactics.