Summary: a major Muslim festival on 24 April, celebrated with prayers and light. Some political complications.
As Christians and Jews celebrate Easter and Passover this week Muslims are preparing to celebrate the popular festival of Isra and Mi'raj. The traditional date is 27 Rajab, the seventh month of the Islamic calendar, which this year coincides with 24 April, but the date of the public holiday is variously fixed. For example in the UAE private sector workers who normally have only Fridays off will have a holiday on Saturday 22 April, but government employees who normally have Fridays and Saturdays off will also have a holiday on Monday 24 April. In Kuwait there will be a holiday on 27 April and "normal work will resume on April 30".
Isra and Mi'raj (literally the night journey and the ladder) refer to the Muslim belief that Muhammad made a miraculous night journey from Mecca to Jerusalem, and then from Jerusalem to heaven. There is a brief account in Sura (chapter) XVII of the Qur'an: "Glory be to Him, who carried His servant by night from the Holy Mosque to the Further Mosque the precincts of which We have blessed that We might show him some of Our signs." (Arberry translation.) There are other possible references in the Qur'an and the story is amplified in Hadith (tradition) with much detail: in 621, the year before the Hijra (migration from Mecca to Medina) Muhammad rode on a mysterious steed called Buraq first to the al-Aqsa (furthest) Mosque in Jerusalem where he was tested by the Archangel Gabriel, and then to the seven stages of heaven where he met prophets including Abraham, Moses, John the Baptist and Jesus. Also according to Hadith "the unbelievers found the whole narration utterly amusing… even the faith of some Muslims was shaken because of the highly extraordinary nature of the account."
The story is celebrated throughout the Islamic world (there is a Libyan airline called Buraq and an Iranian news site called Israj), but is particularly popular in Islamic mysticism, interpreting the flight as a symbol of the journey of the soul towards perfection in God through stages corresponding to the stages of heaven. It is often a theme of Sufi prayer and poetry. The festival is marked by mosque prayers during the night, and the light of candles or electricity.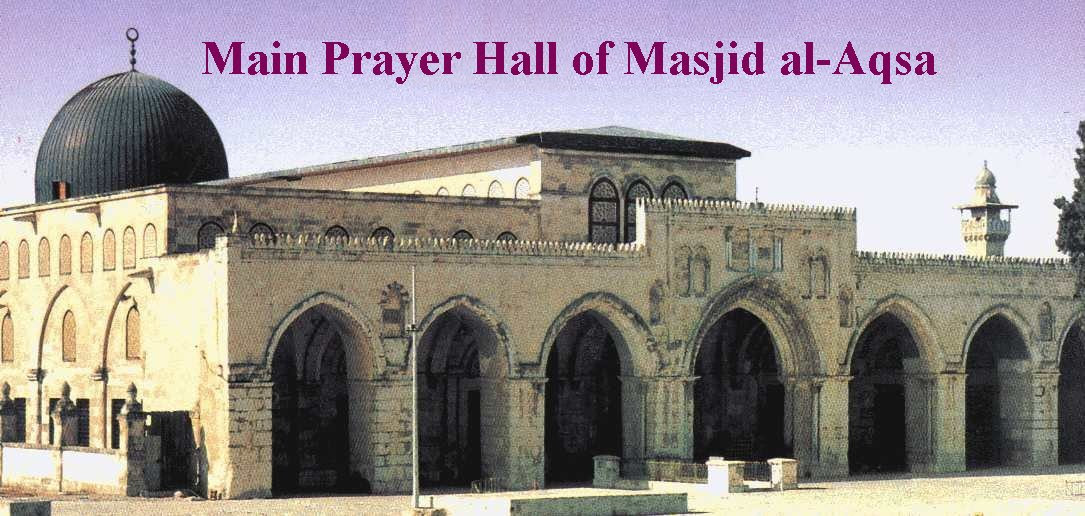 The al-Aqsa Mosque in Jerusalem was not built in the time of Muhammad, but has been a centre of pilgrimage for Muslims since the tenth century, reckoned the third holiest place after Mecca and Medina.
Jerusalem being Jerusalem, the al-Aqsa Mosque has inevitably been caught up in political controversy. Last year at a ceremony in Amman to mark Isra and Mi'raj the Jordanian minister of Awqaf (religious foundations) said "Jordan will always defend Al Aqsa Mosque against recurrent Israeli assaults… as long as the mosque remains under occupation, it will always be in danger; thus, all Israeli plans involving Islam's third holiest shrine must be combated."
Pilgrims used to visit Jerusalem after performing the Hajj in Mecca and Medina, but this was ended in 1967. According to a 2012 report Muslims mainly from non-Arab countries like South Africa, Malaysia and India and officials from Arab countries which have peace treaties with Israel "began trickling back beginning around 2008 as violence between Israel and the Palestinians petered out", some 2,000 in 2012 (compared with about three million Jews and Christians). The Palestinian President Abbas urged Muslims to visit Jerusalem, but other Muslim leaders argued that this was a violation of an Islamic ban on traveling to Jerusalem while it is under Israeli control. The influential cleric Yusuf al-Qaradawi said "visiting the Zionist enemy — for non-Palestinians — is forbidden. Jerusalem needs warriors not tourists." The Israeli spokesman Mark Regev said the visitors were welcome, "The city is open to pilgrims of all faiths."